Hold hands whilestaying warmwith ourLover Gloves for Couples. The mittens set comes with aright-hand glove . a left-hand glove . and one joined glovefor holding hands. It'sperfectfor holding hands when the weather is cold.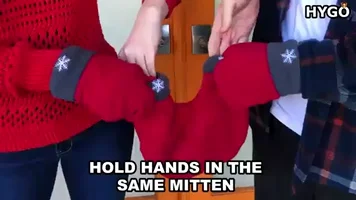 3-piece mittens set
Set come with: 1 right-hand . 1 left-hand . and 1 joined glove with two openings
Soft . warm . and comfortable
Universal size
Perfect for couples
PACKAGE INCLUDES
1 set x Lover Gloves for Couples
NOT SOLD IN STORES!
ADD TO CART NOWfor50% OFF
Please note that Shipping Time will take approximately 3-4 weeks.